Réservations 2022 et risque covid Camping Puy de Dòme
I booked but I am sick, tested positive or contact case when leaving:
Subscribe when booking to the optional cancellation insurance which now covers this infection in addition to all the other reasons for cancellation provided, and you and your family will be protected for the reimbursement of your stay (See below the conditions of the 'cancellation insurance).

The state re-confines the period planned for my vacation:
In this case, we undertake to apply the measures taken in the spring of 2020 as a minimum so that you do not suffer any financial loss. So you can
Either postpone your stay free of charge during this 2022 season
Either obtain a credit valid for 18 months (season 2022 – 2023)
Or be fully reimbursed for the sums you have paid between your cancellation and no later than the end of 2022.
So don't hesitate to book early as you usually do. You will have more choice and avoid the rush of late bookings and the risk of no longer finding availability.
EXISTE URL campsite-booking-puy-de-dome.html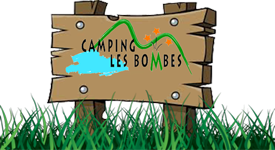 Downloads
---